Posted by 80-Lower.com on Oct 27th 2022
How to File Form 1 Paperwork for an SBR
You want to build an SBR (short-barreled rifle). Maybe you're converting an AR pistol into one to avoid the pistol brace ban. This will serve as your step-by-step guide for filling out and submitting the ATF's Form 5320.1 paperwork using their EForms website. This application is required to approve the fabrication and ownership of your new NFA firearm. We'll cover the steps for filing as an individual or with a gun trust.
Intro: Making an Account on EForms (You're here!)
Part 1: Starting the Form 1 application.
Part 2. Payment and Applicant Info.
Trusts: Responsible Persons Questionnaire.
Part 3. Responsible Person(s) page.
Part 4. Chief Law Enforcement Officer page.
Part 5. Line Item page (adding your SBR).
Part 6. Electronic Documents page (trusts only).
Part 7. Paying for and submitting the application.
Part 8. Rolling fingerprints and mailing them to ATF.
---
Make an Account on ATF EForms
1. Make an account on the ATF's application website (https://eforms.atf.gov/EForms/).
2. Follow the steps below to register.
---
1. Access the EForms registration page.
3. The screen capture above has been condensed.
4. Find the green "Register" on the left side of the page, at the very bottom.
---
2. Enter the required info.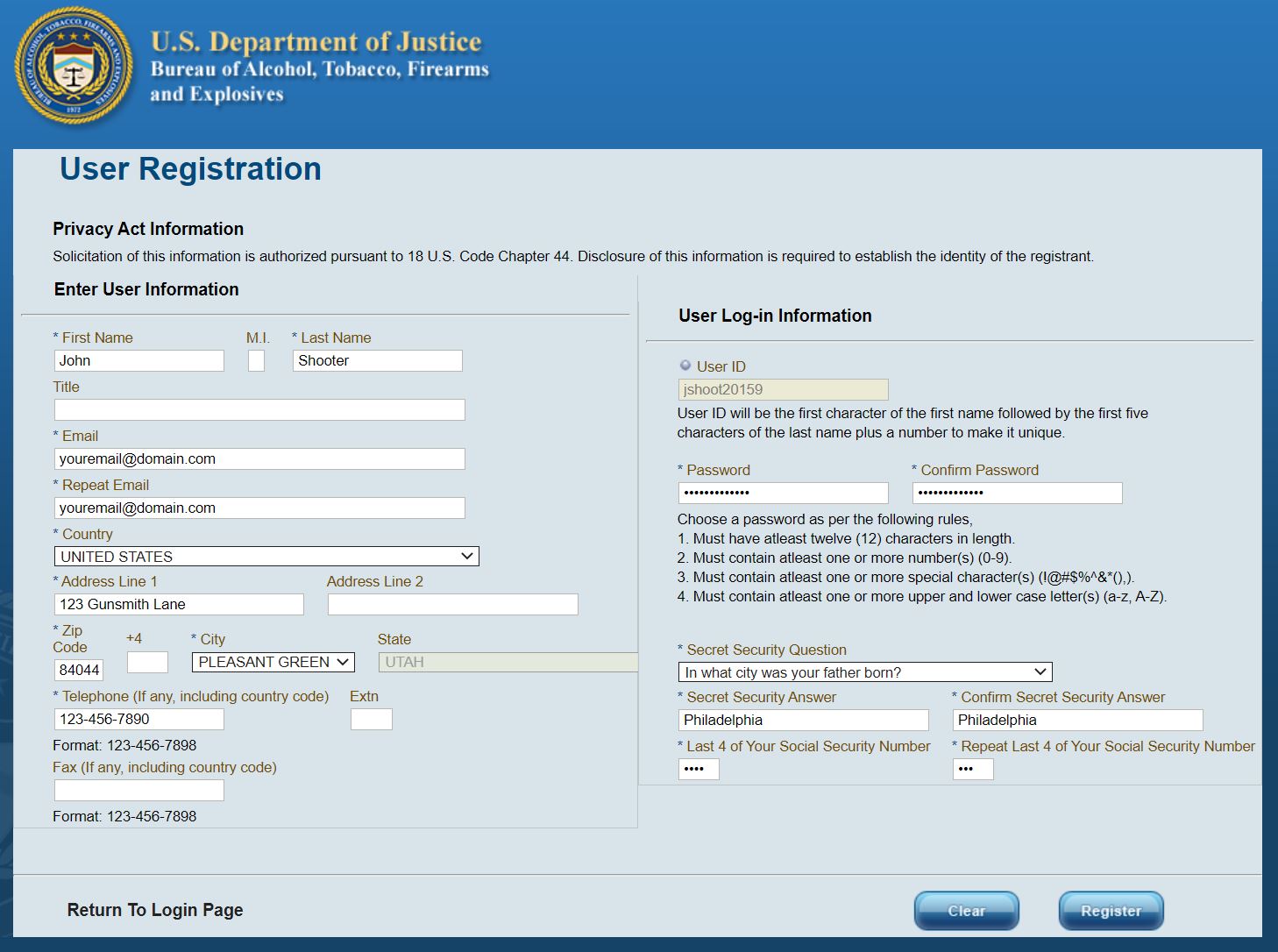 5. On the User Registration page, enter required info.
6. If a field is optional, leave it blank. Title isn't necessary here.
7. Your User ID is generated automatically and can't be chosen.
8. After completing all required info, click Register at the bottom right.
---
3. Check your email for your User ID.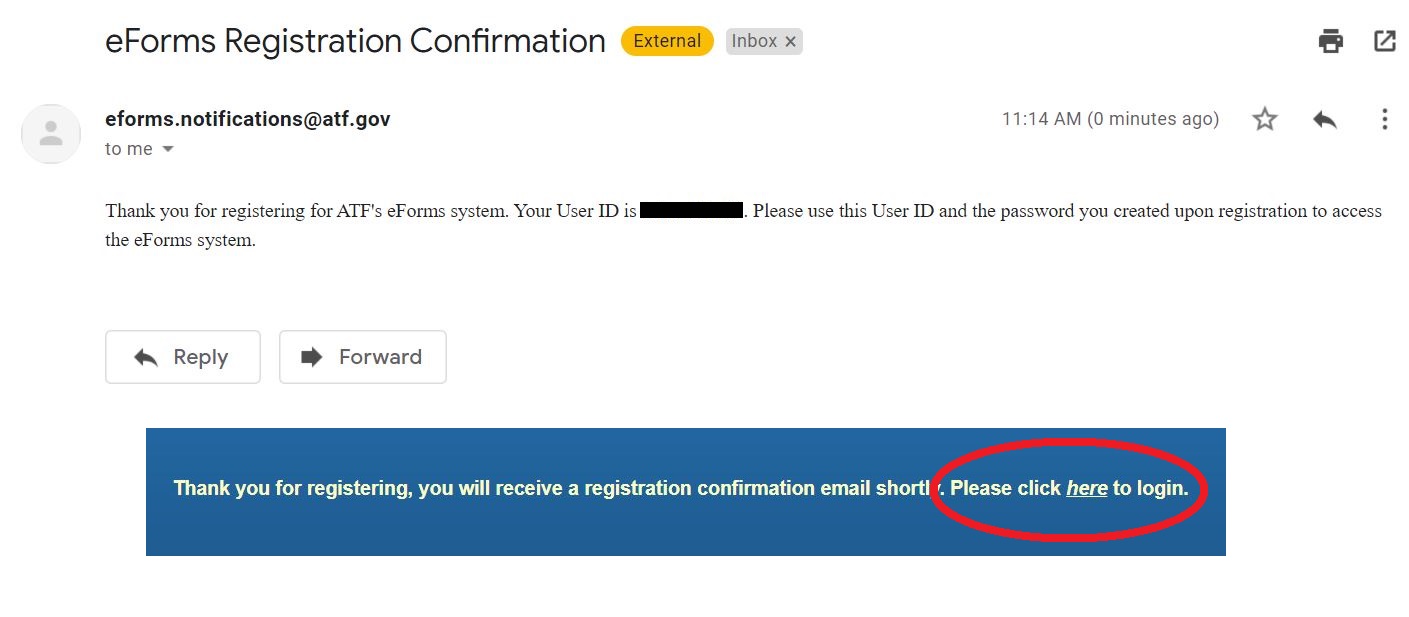 9. Check your email for an "eForms Registration Confirmation". It'll include your User ID.
10. On the EForms website, click back to the login page using the provided link.
---
4. Log into EForms with your new account.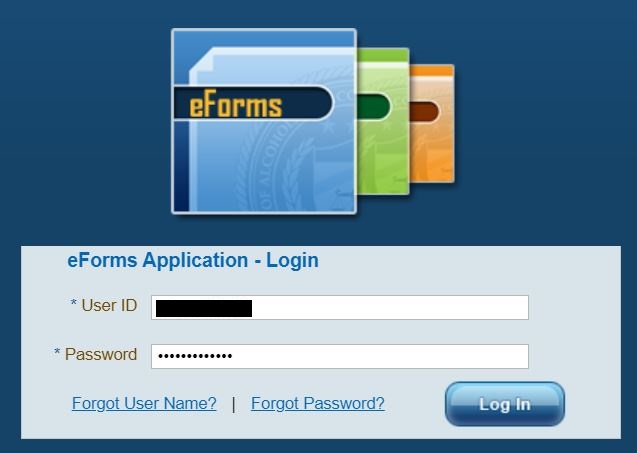 11. Using your new User ID and password, log into EForms.
12. A "warning banner" will pop up. Click the check mark to proceed.
13. The site takes time to load, so be patient and don't attempt to refresh the page.
---
Finished? Proceed to Part 1: Starting the Form 1 Application.
DISCLAIMER: If you are new to the world of DIY gun building, you likely have a lot of questions and rightfully so. It's an area that has a lot of questions that, without the correct answers, could have some serious implications. At 80-lower.com, we are by no means providing this content on our website to serve as legal advice or legal counsel. We encourage each and every builder to perform their own research around their respective State laws as well as educating themselves on the Federal laws. When performing your own research, please be sure that you are getting your information from a reliable source.
---