Posted by 80-Lower.com on Oct 27th 2022
Part 7: Paying and Submitting Application
Intro: Making an Account on EForms
Part 1: Starting the Form 1 application.
Part 2: Payment and Applicant Info.
Trusts: Responsible Persons Questionnaire.
Part 3: Responsible Person(s) page.
Part 4: Chief Law Enforcement Officer page.
Part 5: Line Item page (adding your SBR).
Part 6: Electronic Documents page (trusts only).
Part 7: Paying for and submitting the application. (You're here!)
Part 8: Rolling fingerprints and mailing them to ATF.
---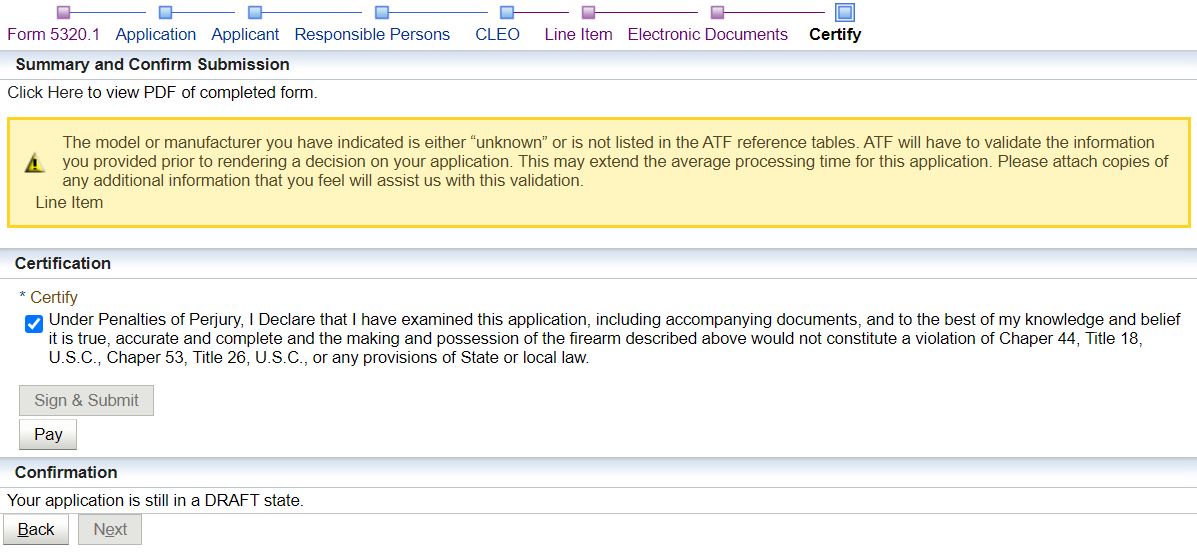 You've made it to the end. If you used an unlisted or 80% receiver, you'll see a yellow warning atop the page. Uploading a photo of your receiver in Part 5 (Line Item page) with a brief description ("unlisted manufacturer" or "self-fabricated receiver") can help expedite approval of your application if this warning is present.
Now it's time to pay Uncle Sam $200 to exercise your Second Amendment right.
1. Click the Pay button at the left-center of the screen.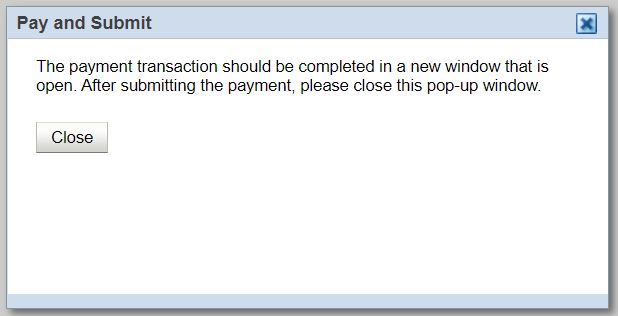 2. This pop-up should appear briefly, before a new payment window displays.
3. If the payment window doesn't display, check that pop-ups are enabled.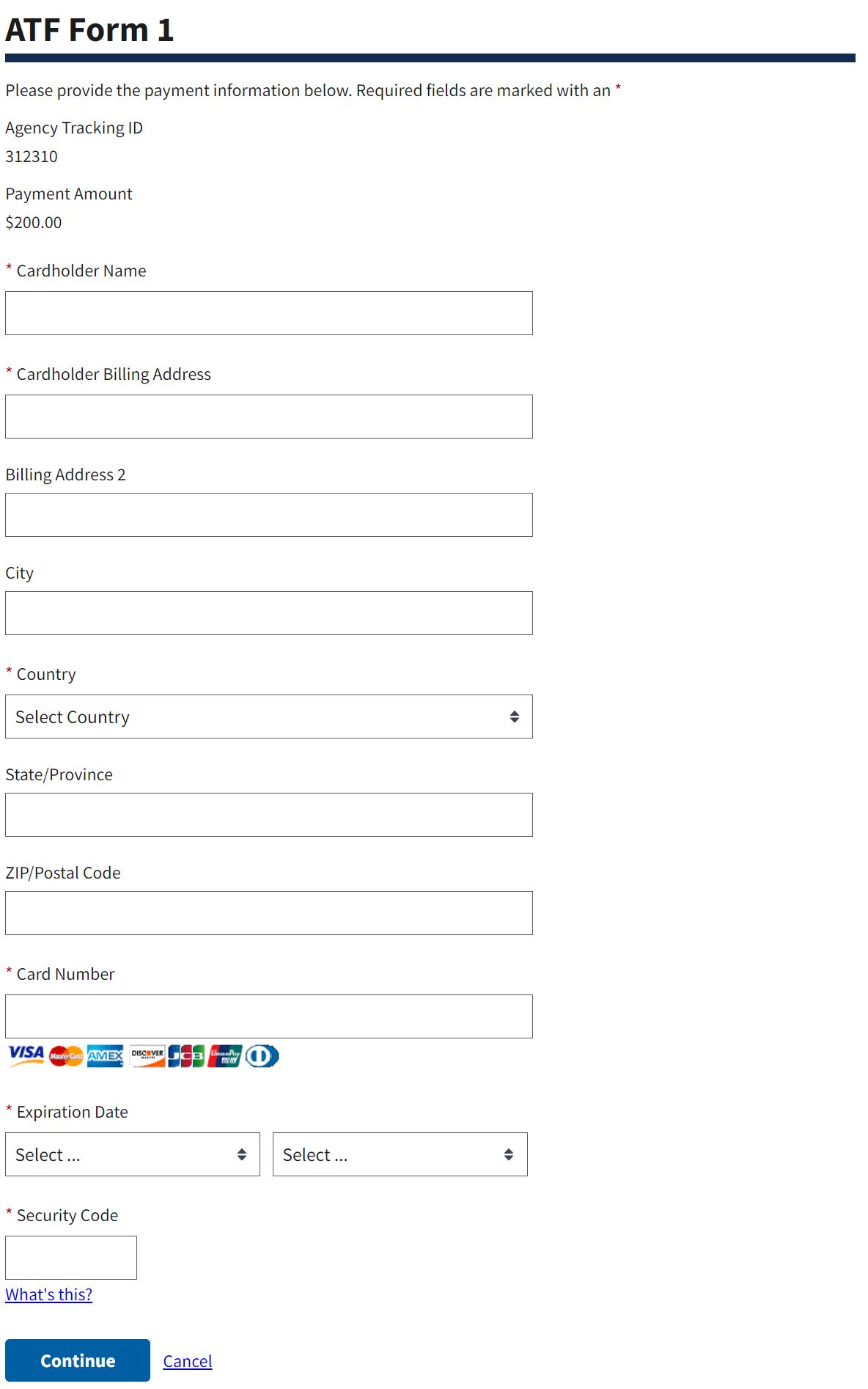 4. In this payment window, enter your payment information. You can use any debit or credit card.
5. Once all your payment info is entered, click Continue.
6. Wait patiently for the system to process your payment.

7. Once your payment has cleared, you'll be notified with a window like the one above.
8. Close this window and return to the Certify page.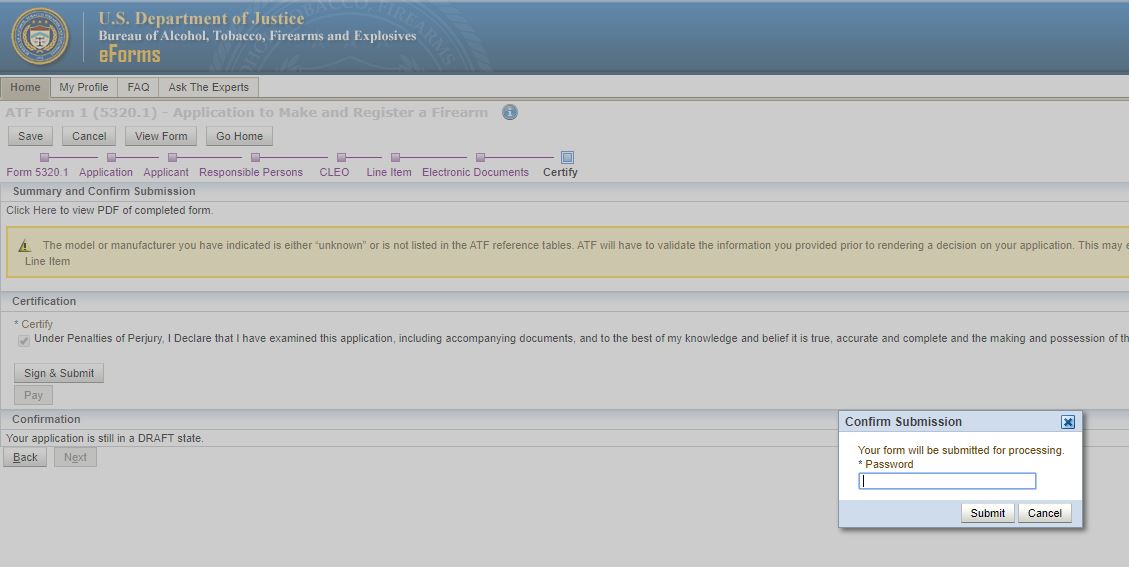 9. Under the Certification section, ensure the "Certify" checkbox is marked.
10. Click Sign & Submit.
11. A Confirm Submission pop-up will display.
12. Enter your password and click Submit once you're ready to submit your Form 1 application.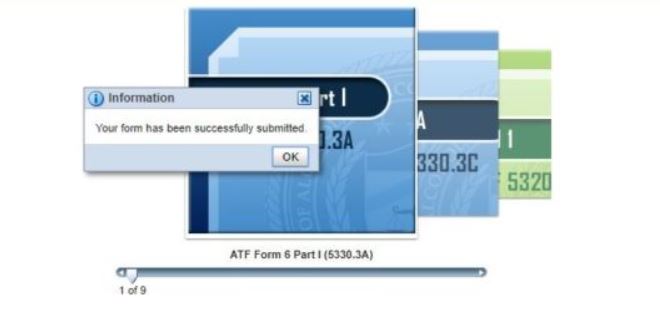 YOU'RE DONE! (Almost)
13. Once your application has submitted, you'll be dropped back to the EForms dashboard.
14. You can check your application on the left side of the dashboard under My Form.
15. It should show a dropdown option titled "SUBMITTED/IN PROCESS."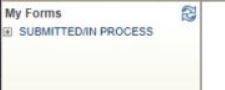 At this point, you must now wait for the ATF to send you additional information, including a .PDF.
---
What do I do now?
16. Check your email after submitting.
17. You should receive one of two confirmation emails that looks like the ones below: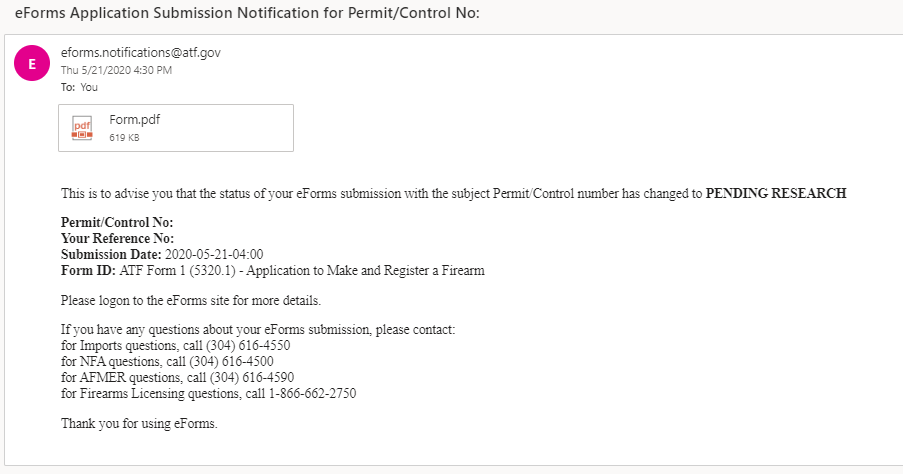 18. The "PENDING RESEARCH" status simply means the ATF needs to verify your SBR's information.
19. Once your application changes to an "IN PROCESS" status, you'll receive an email with the fingerprint Cover Letter.
20. The "PROCESSING" email will arrive instantly with the cover letter, and you will not receive a "PENDING RESEARCH" email, as long as your receiver's manufacturer is recognized in the ATF's database: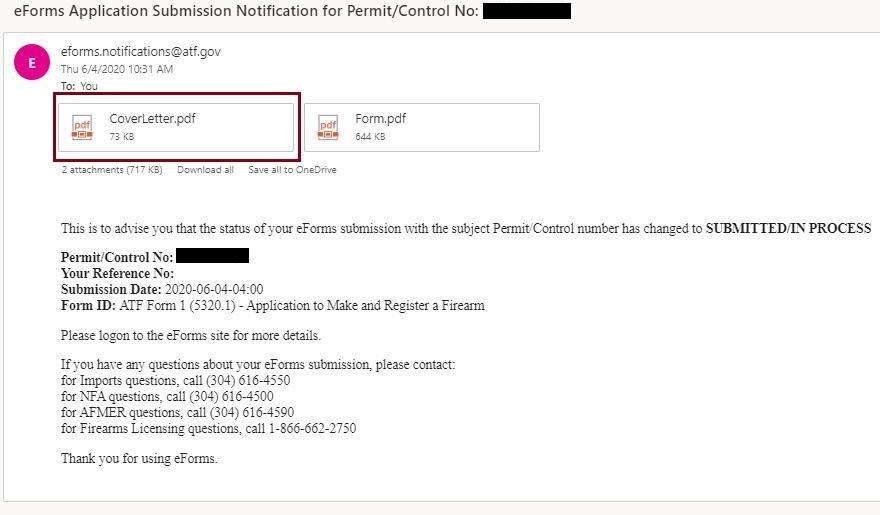 21. The "PROCESSING" email will include the fingerprint Cover Letter and a copy of your application as PDFs.
22. The cover letter is very important. You will need to print it out and mail it in with your fingerprint cards.
---
Got your cover letter? Click here for the Cover Letter and Fingerprinting Guide.
DISCLAIMER: If you are new to the world of DIY gun building, you likely have a lot of questions and rightfully so. It's an area that has a lot of questions that, without the correct answers, could have some serious implications. At 80-lower.com, we are by no means providing this content on our website to serve as legal advice or legal counsel. We encourage each and every builder to perform their own research around their respective State laws as well as educating themselves on the Federal laws. When performing your own research, please be sure that you are getting your information from a reliable source.
---