Building a 1911 from scratch with a jig is surprisingly easy – all it takes to turn an 80% frame into a functional firearm is a few drilled holes and some frame rails cut with a hand tool. But these relatively simple machining steps (and final assembly) can be difficult if you're not prepared. These are the tools and accessories we strongly recommend you have available as your start fabricating your frame.
1. Table or Drill Press Vise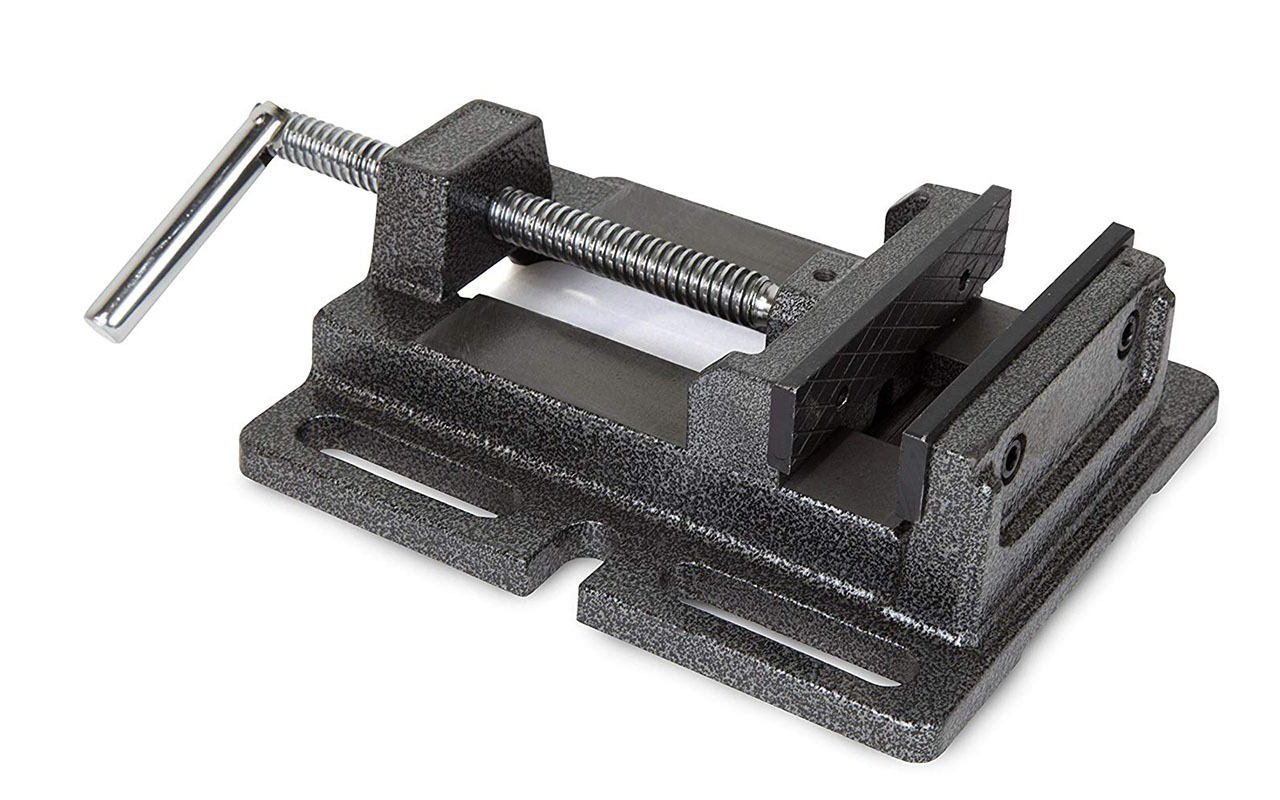 Your 1911 relies on tight tolerances to function correctly. The hammer and trigger pin holes must be precisely drilled and the slide rails must be cut to spec. The Stealth Arms jig and tooling you'll be using to complete the frame basically guarantee these machining steps will result in the precision required. But to do that, the entire assembly needs to be secured in an appropriate tabletop or drill press vise. Don't overthink this one: A simple 4.25" cast iron vise with rubber jaw pads will do the job just fine. It's rough, perfectly sized, and affordable.
2. Digital Calipers / Micrometer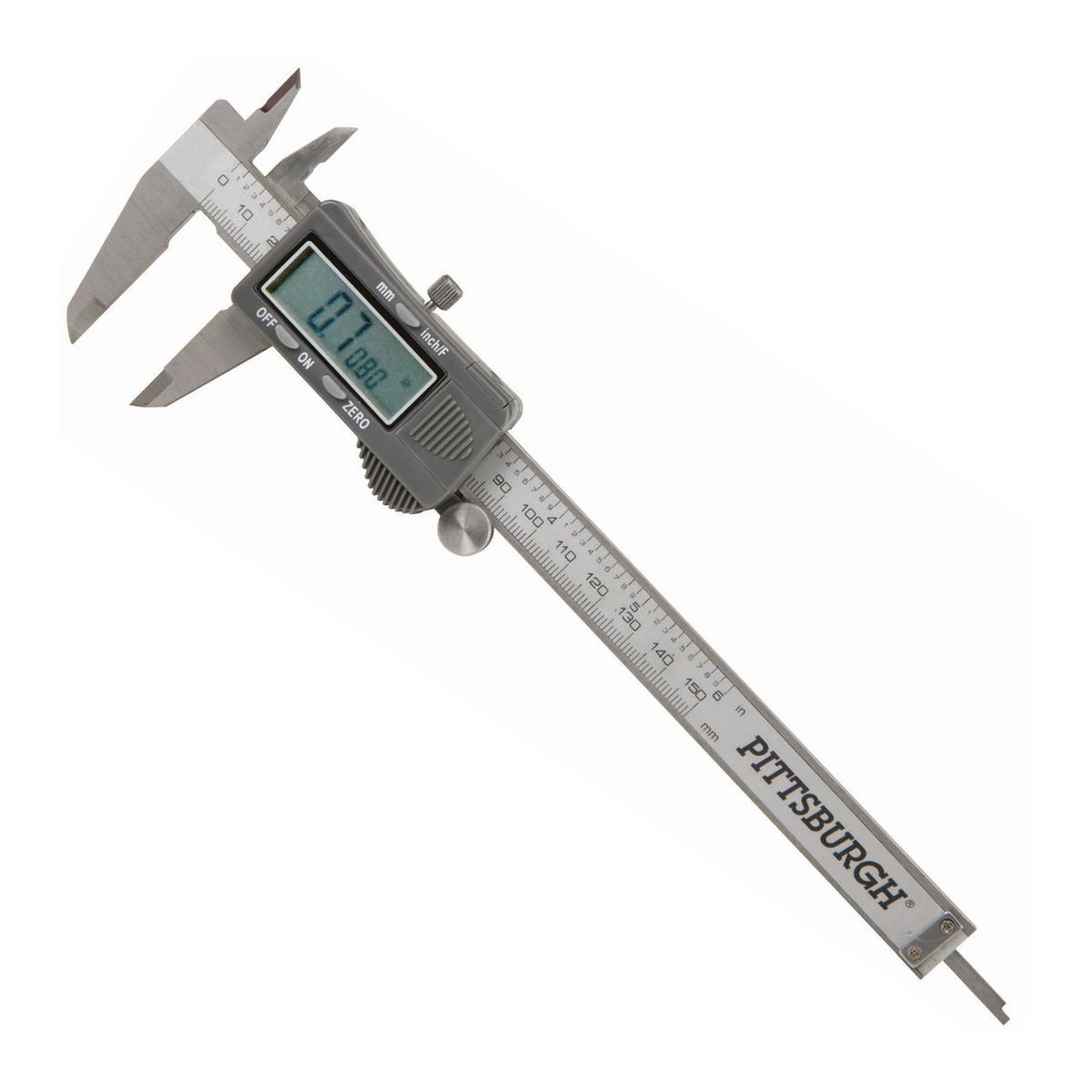 You'll be making some rather precise measurements when you cut the frame rails and barrel seat on your 1911's 80% frame. You'll need to measure depths of 0.061" (for the frame rails) and 0.077" (for the barrel seat). A pair of digital calipers or a micrometer is the only reliable way to double-check these measurements for final assembly after machining. Remember, measure twice and cut once. You don't want to wind up with a frame that's out of spec.
3. Lapping Compound & Rubber Mallet

Even with calipers reading off perfect measurements, your frame will probably need a good sanding to make the slide fit and function smoothly. Making two tight-fitting metal parts glide past each other effortlessly is a process that requires a bit of manual labor with some good ole' lapping compound.
Lapping compound will be used as a sanding/polishing media while you fit the slide to your frame. There are numerous methods of lapping a 1911 frame and slide. The simplest method (we recommend it) requires you to secure your frame to your vise, filling both the slide rails and slide liberally with lapping compound. Next, just install the slide (or get it started). Then, gently tap on the slide with a rubber mallet to work it into place.
As you work the slide onto the frame, the lapping compound will begin sanding away excess metal and rough burs. All you need to do is gently work the slide back and forth until it moves freely. Alternatively, a 1911 slide lapping tool can be purchased. This provides an over-sized handle and lever that fits into the slide itself, allowing for better control during the lapping process.
4. 1911 Trigger Track Stone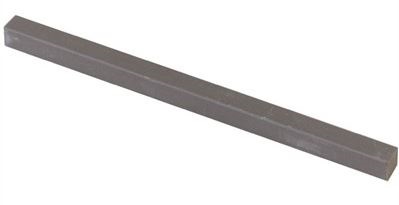 If you want your 19111's freshly-installed trigger to perform optimally, then a trigger track stone is the key. This deceptively simple polishing stone allows you to polish inside the trigger bow and tracks, removing burrs and any rough edges. The result will be a light, crisp, clean trigger that feels like an upgrade right out of the box.
5. 1911 Lug Iron/File

Even with a quality barrel and slide, the lugs that lock the barrel to the slide may pose problems with a tight fit due to excess metal, machining marks, or small burs left over from the factory. The lugs are shown on the barrel and slide below: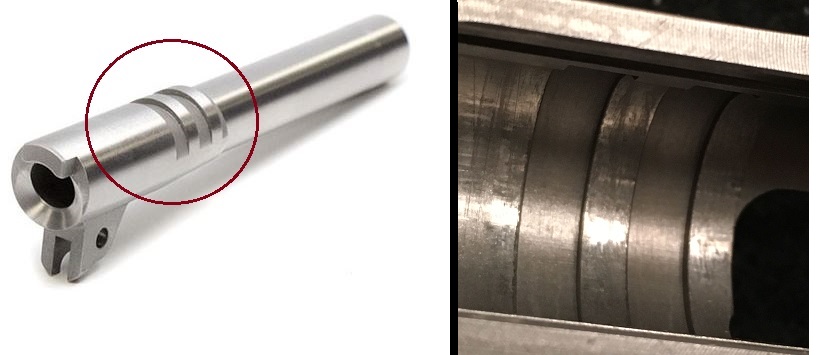 If you feel binding or resistance, the lugs can be polished up using a lug iron (for the slide) or file (for the barrel).
DISCLAIMER: If you are new to the world of DIY gun building, you likely have a lot of questions and rightfully so. It's an area that has a lot of questions that, without the correct answers, could have some serious implications. At 80-lower.com, we are by no means providing this content on our website to serve as legal advice or legal counsel. We encourage each and every builder to perform their own research around their respective State laws as well as educating themselves on the Federal laws. When performing your own research, please be sure that you are getting your information from a reliable source.