You love guns and you want more. You don't want to just buy them at a dealer. You want custom. You may have been told that you can build a gun from scratch. You might've also been told some wrong info: That you need to be an FFL to build a gun. That you need to fill out paperwork and talk to the ATF. That's not true and we're here to clear it up. Let's dive into how to build guns from scratch using 80% lowers, for beginners. This guide is introductoary and covers the three major parts of this project: What you can build, what you can't, and how to do it. We'll link to more in-depth articles for each topic so you can truly master this project from start to finish.
---
Do I Need a License to Build a Gun?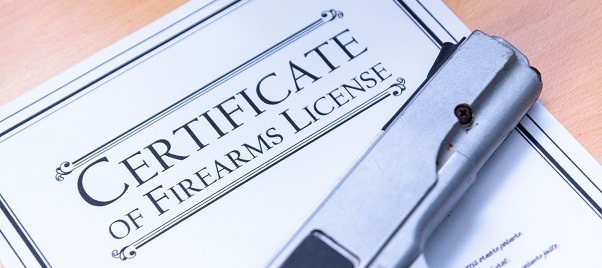 Federal law allows any American citizen to build a gun at home, and the ATF says no license is required:
"No, a license is not required to make a firearm solely for personal use. However, a license is required to manufacture firearms for sale or distribution. The law prohibits a person from assembling a non–sporting semiautomatic rifle or shotgun from 10 or more imported parts, as well as firearms that cannot be detected by metal detectors or x–ray machines. In addition, the making of an NFA firearm requires a tax payment and advance approval by ATF.
[18 U.S.C. 922(o), (p) and (r); 26 U.S.C. 5822; 27 CFR 478.39, 479.62 and 479.105]
---
Guns You Can't Build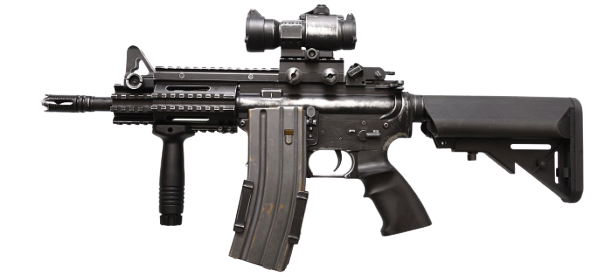 So, the law says you can build a gun without a license. But let's get a closer look at what and how we can't build, first. It's important we stay on the right side of the law. Then we'll look at what guns we can legally put together, and how to do it.
Build a gun to sell it.
Build a gun with foreign parts.
Build an "undetectable" gun.
Build an NFA firearm.
1. Individual vs. Manufacturer
Section 921(a)(10) defines a "manufacturer" as any person engaged in the business of manufacturing firearms or ammunition for purposes of sale or distribution. This is illegal without proper licensing from the ATF. This license, called a Federal Firearm License, costs hundreds to thousands of dollars to obtain and maintain. It's safe to say you don't want to apply for an FFL just to build a rifle or handgun in your garage. So, stick to building your gun for yourself and no one else.
2. Foreign Parts & 922R Compliance
Federal law ( 27 CFR 178.39) says that no person shall assemble a semiautomatic rifle or any shotgun using more than 10 imported parts if the firearm is prohibited from importation under section 925(d)(3) as not being particularly suitable for or readily adaptable to sporting purposes. The list of parts includes the:
Frame or receiver
Barrel
Barrel extension
Mounting block
Muzzle device
Bolt
Bolt carrier
Operating rod
Gas piston
Trigger housing
Trigger
Hammer
Sear
Disconnector
Buttstock
Pistol grip
Handguard
Rifle follower
Rifle floorplate
Magazine body
Magazine follower
Magazine floorplate
Since virtually all 80% firearms you can built at home require exclusively US-made parts, you don't need to worry about 922R compliance. Just don't go rebuilding an AK-47 by welding together a foreign parts kit from a cut up Russian rifle. You might have the ATF visiting you.
3. Undetectable Firearms
Simple: Don't do make one, or you could wind up in prison. The Undetectable Firearms Act of 1988 says an undetectable firearm is any gun which "is not as detectable as the Security Exemplar (after the removal of grips, stocks, and magazines) by walk-through metal detectors calibrated and operated to detect the Exemplar; or (2) of which any major component, when subjected to inspection by x-ray machines commonly used at airports, does not generate an image that accurately depicts the shape of the component."
4. NFA Firearms
An NFA ( National Firearms Act) firearm is a restricted weapon. Building or owning one, like the short-barreled rifle above, requires filing special paperwork with the ATF, submitting to an enhanced FBI background check, and paying a $200 tax to the federal government (called a 'tax stamp'). An NFA weapon is any of the following:
Shotgun with a barrel length less than 18".
Shotgun with an overall length less than 26".
Rifle with a barrel length less than 16".
Rifle with an overall length less than 26".
A machinegun.
A silencer.
A destructive device.
A destructive device is any explosive (like a grenade) or almost any firearm that fires a cartridge larger than .50" in diameter. You'll need to worry about NFA-restricted rifles when you build your 80% gun. Building or modifying any gun so it's equipped with a buttstock and barrel shorter than 16" is considered an SBR.
---
80% Lowers and Guns you Can Build
There are loads of guns you can still build without special licensing or paperwork. But to avoid spending thousands on tools, you need to get your hands on something that's almost a gun, but not quite. Something that only needs basic tools to fabricate into a functional firearm. That's where 80% lowers come in.
Almost a Firearm
For the sake of building guns, federal law identifies a single component of any gun as the firearm itself. All other parts are just that: Unregulated parts you can buy just about anywhere, like any other consumer good. So, to make building a gun as easy as possible for the average American, 80% lowers are made to be almost firearms, but not quite. These unfinished firearm receivers are nearly functional, but they can't be made operable by installing other parts on them. That means they can't be defined as firearms., so they can be sold without an FFL or licensing, and they get treated like an unregulated part. You are responsible for turning this receiver into a functional firearm.
Is this legal?
Yes. 80% lowers and parts designed to be easily made into firearms are legal under federal law. The ATF reviews such parts individually to make a determination on their legality.
What about state laws?
Some states have banned 80% lowers. Others don't allow private individuals to build firearms without licensing or paperwork. California requires you to submit to a state-level background check, and New York and New Jersey have stopped allowing 80% gun part sales to residents in their states. The two guides linked below provide more explanation on 80% lowers and whether they're legal in your state.
---
Types of Lowers and Frames
The AR-15 takes a lion's share of the 80% gun-making market, with rifle and pistol kits comprising most sales. In recent years, handguns have been making headway into the market, offering easy-to-fabricate frames that don't even require power tools to make functional. Currently, 80% receivers exist for the following firearm makes and models:
AR-15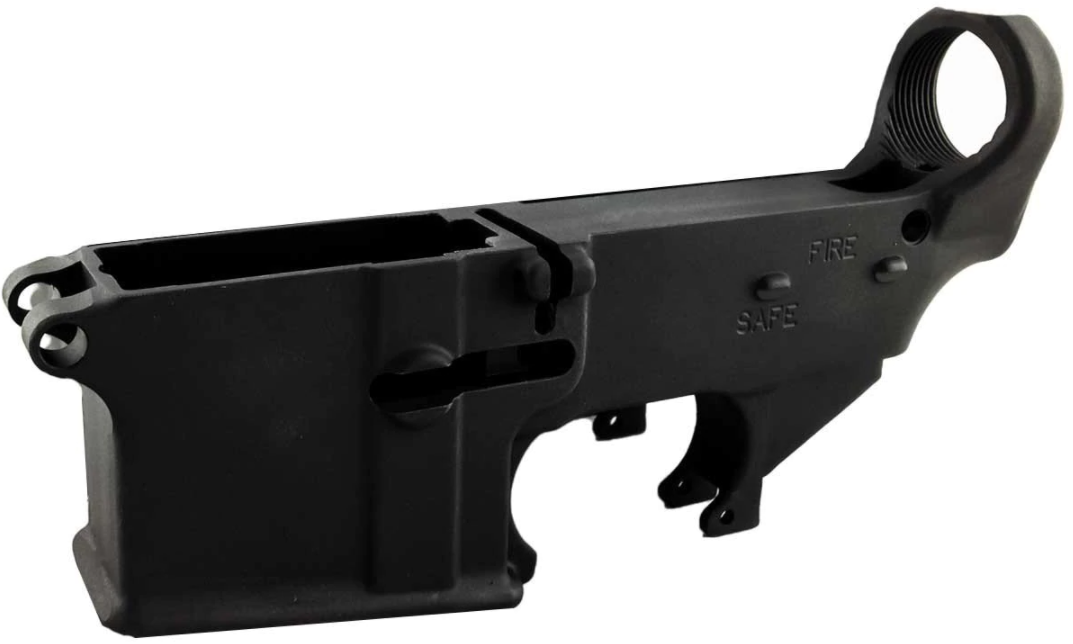 Available calibers include 5.56 NATO, .223 Remington, 6.5 Grendel, 6.8 SPC, and 300 Blackout.
AR9
This modified AR-15 uses a different bolt, barrel, lower receiver and magazine. Available in 9mm only.
LR-308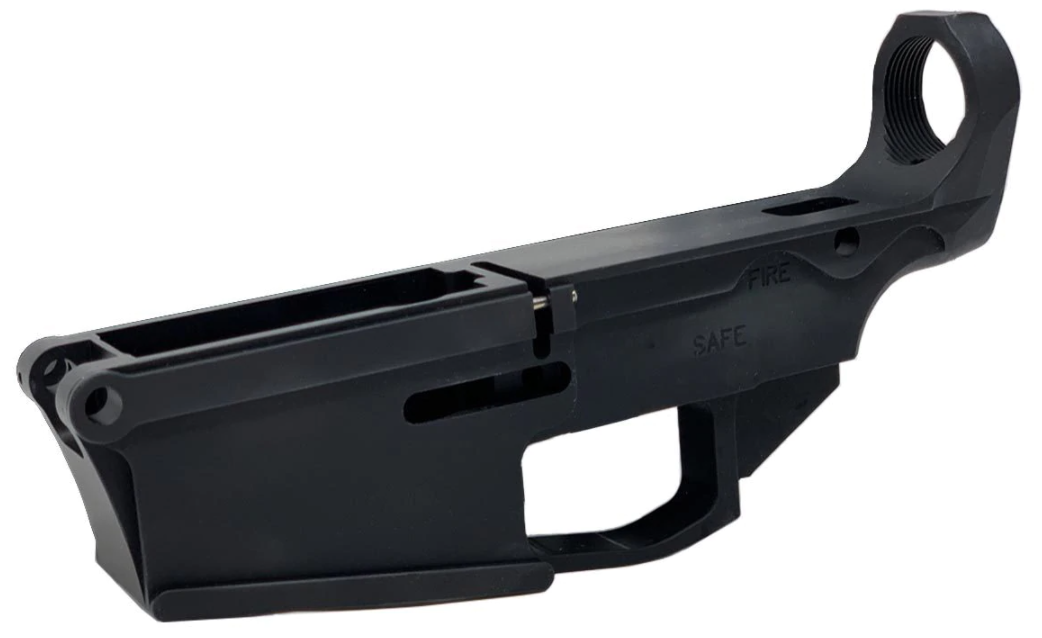 Introduced by DPMS Panther Arms, this is a competitor to the AR-15's larger cousin, the AR-10. Available in .308 Winchester and 6.5 Creedmoor.
GLOCK®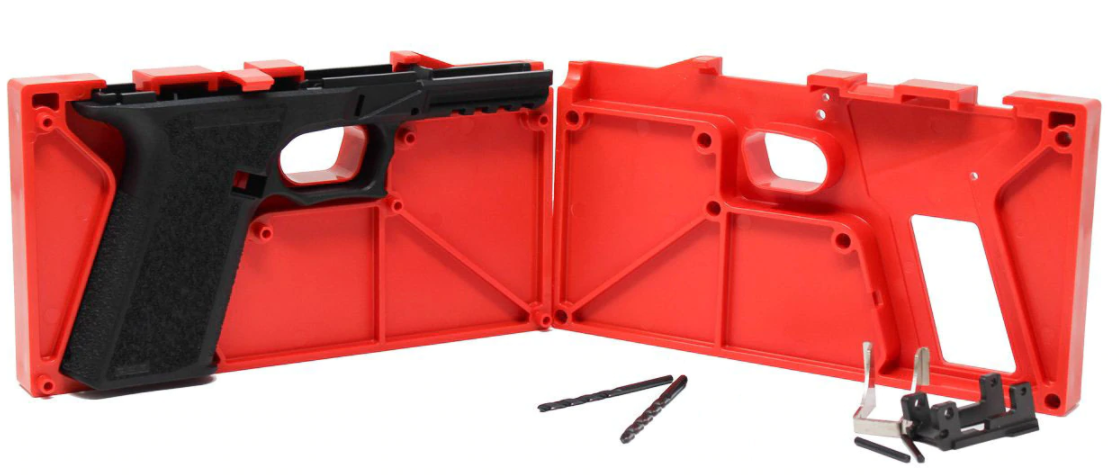 Although not licensed by the Austrian handgun maker, frames made by Polymer80 are directly compatible with almost all of GLOCK's models.
1911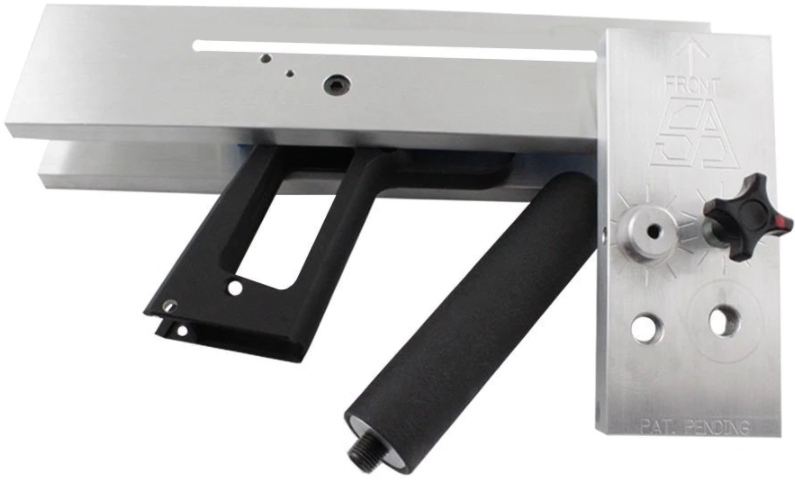 Introduced by Stealth Arms, lightweight aluminum 1911 frames can be used to build American's favorite handgun.
Click here for a full breakdown of all 80% lowers and frames.
---
Building the Firearm Component

We covered two of the three parts of building a gun from scratch: What you can't build, and what you can build. Now you need to know how to build. Lucky for you, no gunsmithing knowledge or machining experience is needed. These things are designed for the average person to successfully complete. To make fabricating your 80% receiver as easy as possible, a custom tool called a jig is required.
The Jig

Jigs take wildly different forms, since each is designed for its corresponding weapon's 80% lower or frame. Each jig guides your tools as fabrication takes place. Regardless of the weapon being made, all jigs generally do the same thing: They help the builder drill precise holes and make certain cuts on the frame or lower to accommodate all those unregulated parts.
Want to know more? Read this guide which covers jigs in detail.
Other Tools Required
The type of frame or lower you're fabricating will require certain other tools to be used with the jig. For AR-type builds, you'll need a drill press or milling machine to use the jig. For most pistol builds, you'll need little more than a hand drill or Dremel. Want to get a better idea of what, exactly, is required to complete an 80% receiver? Check the how-to guides below for each weapon platform.
---
Completing Your Build

Finishing your frame or receiver means you now own a firearm under federal law. That also means it's a functional unit, ready for installing the other parts required for pulling the trigger and sending a round downrange. At this state in your build project, your firearm's no different than any manufacturer-made firearm frame or receiver. A finished 80% lower for an AR-15 will look, feel, and function like a branded lower with any other maker's roll mark stamped. Polymer and aluminum frames for the GLOCK, Sig P320, and 1911 platforms all work just like their factory counterparts, too. You have two choices when it comes time to complete your build.
Full Build Kit
These kits come with all the parts you need to complete your build in a single order. The advantage of using a build kit is the guarantee that all parts are compatible and will work together to provide reliability and accuracy. Kits vary in their fit and finish, and configurations change based on the weapon platform in question. AR kits are the most varied. Rifle kits are available for most calibers. Pistol kits come with compact barrels and braces instead.
Part by Part
Many gun owners finish their 80% projects part by part because it's easy to customize from the ground up. All 80% receivers are compatible with their platforms' retail parts, and upgrades are available that would normally only be found on high-end branded guns or custom pieces commanding high prices.
For AR-15s, the parts list is endless. We wrote up a Parts Master Guide for new AR-15 builders.
---
Recap & Resources
There is even more info to cover when it comes to building a gun using an 80% lower. This guide was meant to familiarize you with the basics you need to know to start ordering some parts. Let's recap the important points:
You do not need a license to build a gun under federal law.
No paperwork, background check, or FFL is needed to build.
You can't build a gun with the intent of selling it to another person.
You can't build a gun with mostly foreign-made parts. It must be 922R-compliant.
Your gun can't be undetectable by an X-ray, and it can't be an NFA firearm.
80% lowers and frames are made to build a gun with only basic tools.
Lowers and frames exist for the AR platform and many handguns.
For additional resources, we recommend browsing some of the guides below. Many are specific to the various calibers you can configure with your new AR or other gun:
DISCLAIMER: If you are new to the world of DIY gun building, you likely have a lot of questions and rightfully so. It's an area that has a lot of questions that, without the correct answers, could have some serious implications. At 80-lower.com, we are by no means providing this content on our website to serve as legal advice or legal counsel. We encourage each and every builder to perform their own research around their respective State laws as well as educating themselves on the Federal laws. When performing your own research, please be sure that you are getting your information from a reliable source.