The AR platform exploded into the 6.5mm market in recent years, which isn't surprising. The .264-diameter bullet has been favored by marksmen and precision shooters for over a hundred years. Frankly, it's about time the AR saw these rounds grace its star chamber. The 6.5 Grendel and 6.5 Creedmoor now compete among a few other loads (plus 6.5 PRC and 6.8 SPC thrown in), to earn the title as top 6.5mm cartridge for the AR-15 rifle. Is one better than the other? Which one should you get? We're comparing both cartridges' ballistic data and performance, weighing their pros and cons. Let's go:
---
6.5 Grendel History & Use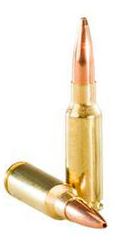 6.5 Grendel (6.5x39mm) was developed by Bill Alexander (of Alexander Arms) and Janne Pohjoispaa in 2003. The pair designed the cartridge to be a low-recoil, highly accurate round for the AR-15 platform. Chambering it doesn't require any major modifications and it outperforms both .22- and .30-caliber cartridges between 200 and 800 yards or more. This broad-shouldered round is a spiritual successor to and improvement on the 6mm PPC, a cartridge made for railgun shooting matches in the 1980s. Both rounds are based on the .220 Russian, whose parent case is the AK-47's infamous 7.62x39mm.
The Grendel's knock-off
After its development, 6.5mm Grendel was trademarked by Alexander Arms until it was released to allow for SAAMI standardization. This trademark sparked the creation of a non-trademarked "clone" cartridge called .264 LBC. It is physically and ballistically the same as the Grendel but uses a different extractor.
We cover this in detail in our 6.5 Grendel build guide.
---
6.5 Creedmoor History & Use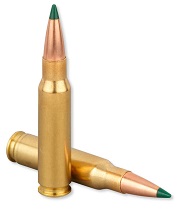 6.5 Creedmoor (6.5x48mm) was developed by Hornady in 2007. Lead ballistic scientist Dave Emary worked with Creedmoor Sports' product VP Dennis DeMille to make the cartridge for the precision shooting gear brand. Like its smaller Grendel counterpart, the Creedmoor was designed specifically for long-range shooting with the AR platform. Using the same .264-diameter bullet as Grendel, the Creedmoor cartridge employs a longer case with more powder to drive the bullet further. 6.5 Creedmoor yields a higher ballistic coefficient (chance of hitting) than .308 Winchester, making this cartridge an alternative for ARs based on the AR-10 and DPMS LR-308 platforms.
.30 Thompson Center
Unlike Grendel, which is primarily based on Combloc cartridges, Creedmoor is based on the .30 TC, also developed by Hornady. The .30 TC was made to provide .30-06 performance in a round sized like a .308 Winchester. While it performed well, it didn't earn popularity among shooters and was replaced by Creedmoor. The Creedmoor's necked-down casing made it an easy fit for the AR .308 platform and its performance at 1,000 yards made it an instant hit.
---
6.5mm Ballistics Compared
This ballistic data was compiled using Shooter's Calculator, a free ballistic trajectory chart program that you can play around with here. We compiled this data using Hornady's 129-grain SST with a 0.530 ballistic coefficient. Data is based on both rifles using a 20" barrel to ensure performance between the two cartridges is comparable. Let's review velocity, energy, and bullet from drop 0 to 1,000 yards.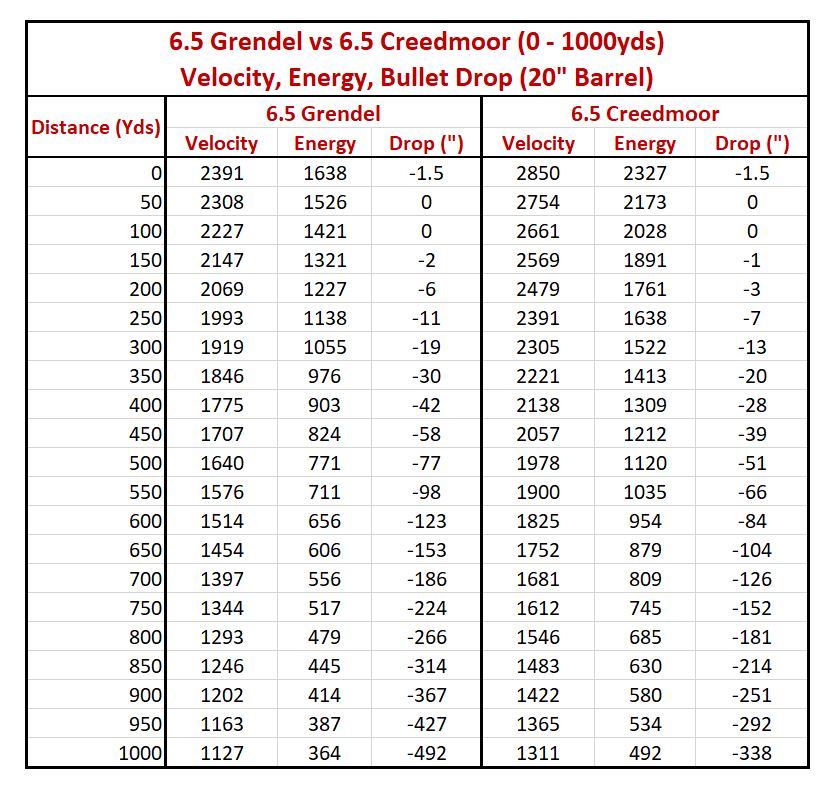 Grendel Stats
Velocity (Muzzle): 2,391 FPS
Velocity (1000y): 1,127 FPS
Energy (Muzzle): 1,638 lb. ft.
Energy (1000y): 364 lb. ft.
Drop (1000y): -492"
Creedmoor Stats
Velocity (Muzzle): 2,850 FPS
Velocity (1000y): 1,311 FPS
Energy (Muzzle): 2,327 lb. ft.
Energy (1000y): 492 lb. ft.
Drop (1000y): -338"
Key Takeways
At the muzzle, Creedmoor provides 19% more velocity and 42% more energy.
At 1,000 yards, Creedmoor provides 16% more velocity and 35% more energy.
Creedmoor also drops about 31% less at 1,000 yards compared to Grendel.
Not graphed is wind data. At 1,000 yards with a 10 mph crosswind 90 degrees to the shooter, Creedmoor will drift approximately 83 inches with a 129-grain load. Grendel will drift 108 inches. That translates into a 25% reduction in wind drift.
---
Grendel vs. Creedmoor: Which is Better?
If we go by the raw data, Creedmoor is clearly the winner and you shouldn't bother building a 6.5 Grendel. Should you? Ballistic performance is only a fraction of the story when it comes to buying or building an AR-type rifle. So many other factors determine whether the bigger Creedmoor is better, or whether the minor increase in performance at long ranges is even worth it. Pros and cons time.
Long-Range Performance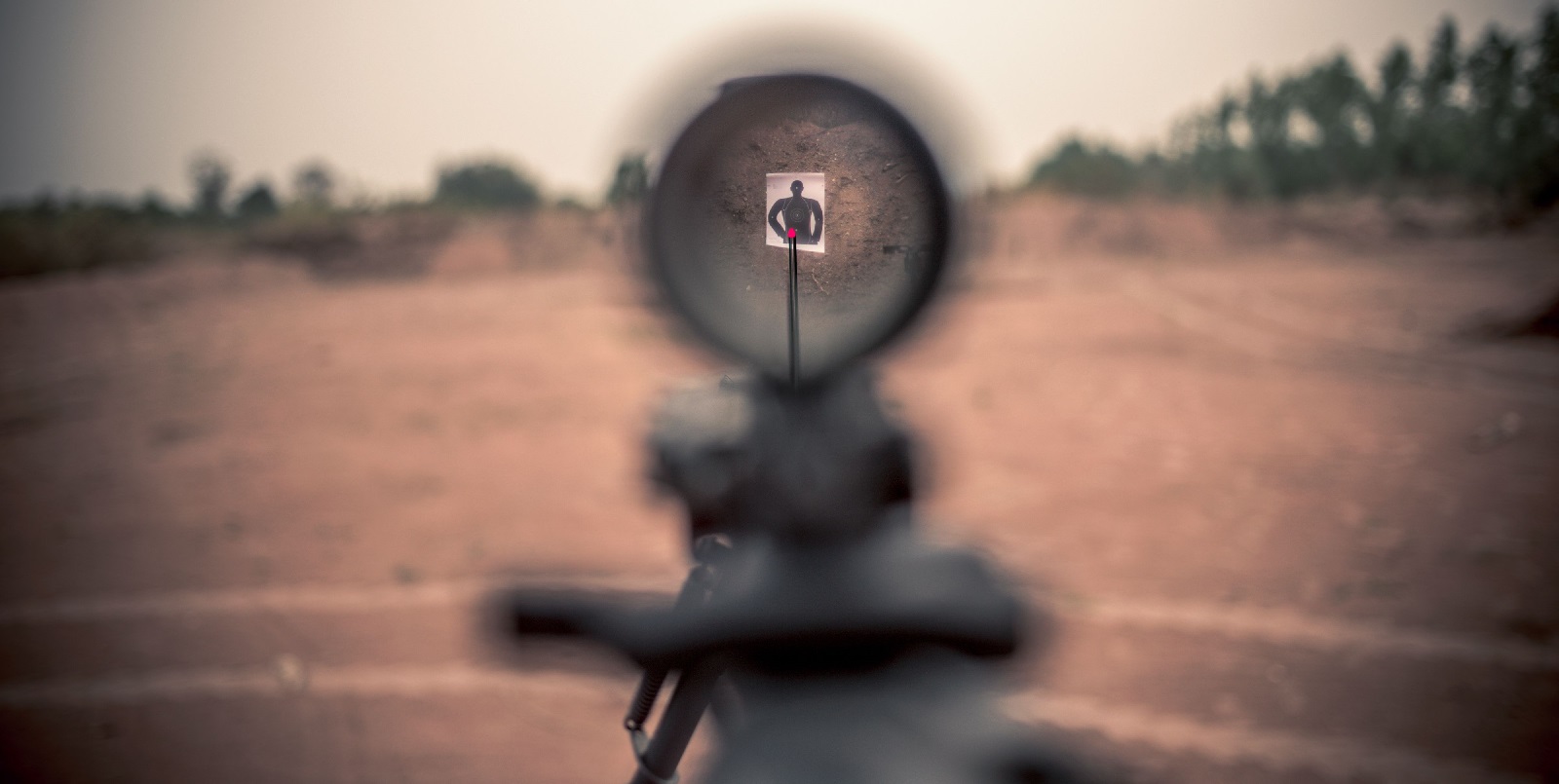 Creedmoor wins the long-range shooting match handily. Since both rounds use the same bullet, it's a matter of packing more powder behind one to make it work more than the other. Even though Creedmoor uses about 50% more powder than Grendel, it doesn't provide 50% more performance. Grendel can still manage at 1,000 yards or more, but it quickly loses hit probability and fails to compete with Creedmoor consistently beyond 800 yards.
There's an important point to consider when it comes to long-range shooting with the AR, too: At distances beyond 1,000 yards, the cartridge is no longer the limiting factor for accuracy. The rifle is. When you push bullets beyond that critical 1-kilometer mark, it's the buffer, recoil spring, rotating bolt, gas tube, cyling of ammo, and all the other things that make the AR a great battle rifle but a limited sniper rifle.
Winner: Creedmoor
---
6.5mm Parts and AR Compatibility

Creedmoor and Grendel both use the AR platform. The smaller Grendel uses mostly 5.56 and .223 components, while Creedmoor uses parts exclusively from the larger ArmaLite AR-10 and DPMS LR-308. There are things to consider because of this. For one, 5.56 and .223 parts are more plentiful and standardized than AR-10 and LR-308 parts. That means you'll get a wider availability of parts, more opportunity to customize, and generally lower costs with a Grendel build. Both rifles require swapping out the same parts from their respective platforms:
Barrel w/ extension
Bolt and extractor
Magazines
Both rifles use their platform's original upper and lower receivers, handguards, triggers and parts kits, buffer weights and springs, buttstocks and tubes, and all other parts found on their original 5.56 and .308 configurations.
Winner: Grendel
---
Build Costs
AR-308 parts and rifles cost more than AR-15 parts. They're bigger and need to withstand more force, and the .308 platform is less popular than the 5.56 platform. So, Creedmoor rifles are more expensive to produce -- and in your case, build -- than a Grendel rifle.
Winner: Grendel
---
Physical Requirements

Because 6.5 Creedmoor uses a larger casing with more gunpowder than Grendel, it requires a longer barrel. The longer the barrel, the greater accuracy, but the greater the weight, size, and cost of the rifle in question. The 6.5 Grendel round burns its powder quickly and doesn't suffer big losses in velocity, power, or accuracy when barrel length is reduced from 24" down to 20" or even 18". It's all covered in a ballistic chart here. We use that 24" figure because this is how long your barrel needs to be if you opt for the 6.5 Creedmoor option and you want the most velocity possible. So, Grendel builds benefit from being able to use a shorter, lighter, and more affordable barrel.
Winner: Grendel
---
Barrel Life
While on the topic of barrels, let's look at barrel life expectancy. This is usually a humorous topic when talking about building rifles. Virtually no AR owner is going to shoot out their barrel with a run-of-the-mill .308 or 5.56 setup. But these 6.5 loads run hot and fast. Long-range shooters are typically shooting enthusiasts (you have to get good, right?) so it is, in fact, possible to shoot out the barrel on either 6.5 load.
The Grendel manages about 5,000 rounds of barrel life. The Creedmoor only manages 2,000 to 3,000 rounds, depending on powder and grain weight. It is very easy to shoot 2,000 rounds or more, even in a year or so. If you're taking full advantage of either cartridge, you will eventually need to replace that steel. Keep in mind that for Creedmoor, that time arrives more up to 66% faster than Grendel.
Winner: Grendel
---
Magazine Compatibility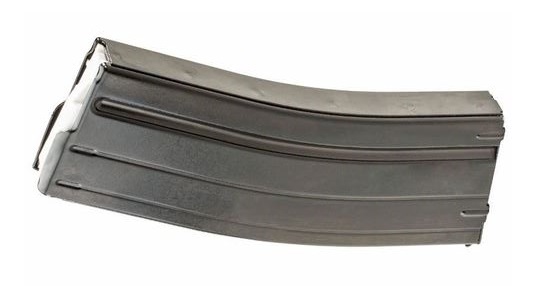 Since both 6.5 rounds use regular AR-type lower receivers, they must also use magazines that are compatible. The Creedmoor gets a leg up over Grendel, since it uses regular .308 magazines. The Grendel cartridge suffers from problems with feeding and chambering when 5.56/.223 magazines are used. It requires a different follower and spring, so Grendel magazines have to be specially made and usually cost more.
Winner: Grendel
---
Ammo Availability & Cost
Creedmoor ammo costs more. It also performs better and uses more powder and brass, so it makes perfect sense. 6.5 Crendel match loads can be had at retail for around $1.00 to $1.25 per round, while most Creedmoor match loads come in at around $1.50 to $1.75 per round.
Winner: Grendel
---
Use Case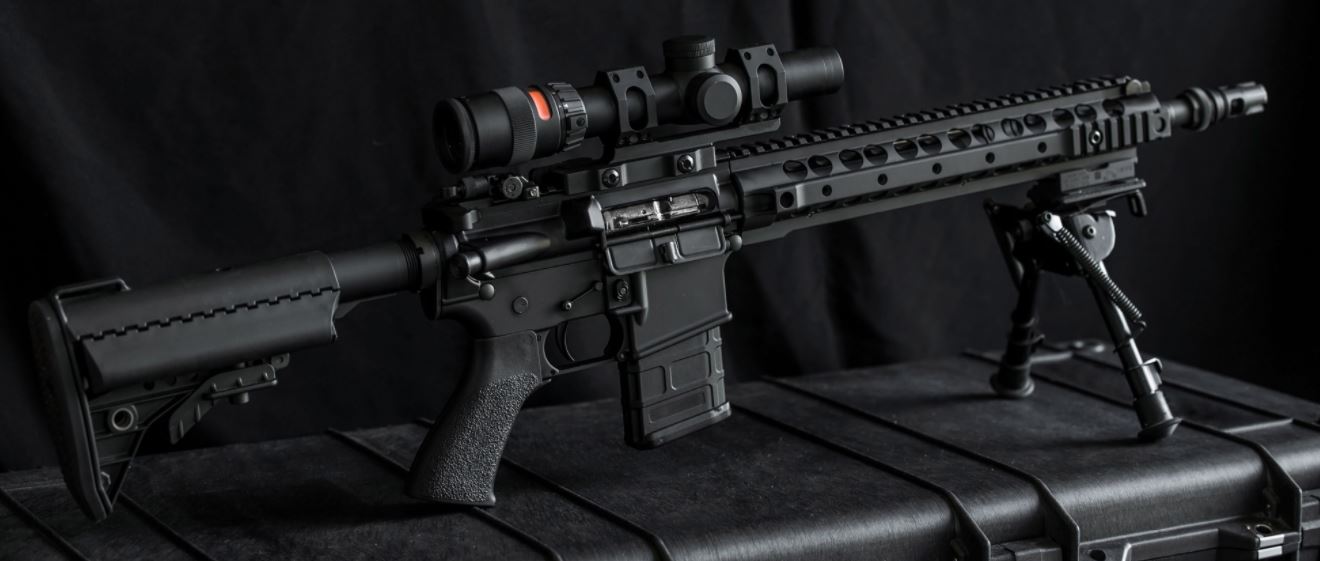 What will you do with this 6.5mm rifle? If you're hunting, you might prefer having a smaller, lighter rifle with less recoil. After all, you probably won't take a shot at that trophy from 500 yards. If you're like most hunters, you'll take your shots within 250 yards. That eliminates the advantages Creedmoor provides. But Creedmoor provides 40% more energy at the muzzle, and that means more take-down power. If you're going after large game, the extra power of Creedmoor is probably a good investment.
---
Important Points
Certainly a lot of info to consider, here. Let's recap the important stuff you should think about while picking between a 6.5 Grendel or 6.5 Creedmoor AR build:
6.5 Grendel and 6.5 Creedmoor use the same .264 bullet.
Creedmoor is about 20% faster and launches 40% harder.
Both cartridges are boringly accurate at 800 yards.
Grendel is less expensive, smaller, and lighter.
At 1,000 yards, Creedmoor drops about 338".
At 1,000 yards, Grendel drops about 492".
Creedmoor wins with ballistics and range.
Grendel wins with everything else.
DISCLAIMER: If you are new to the world of DIY gun building, you likely have a lot of questions and rightfully so. It's an area that has a lot of questions that, without the correct answers, could have some serious implications. At 80-lower.com, we are by no means providing this content on our website to serve as legal advice or legal counsel. We encourage each and every builder to perform their own research around their respective State laws as well as educating themselves on the Federal laws. When performing your own research, please be sure that you are getting your information from a reliable source.